Content
FAIR Secretary General
The General Assembly, on the recommendation of the Executive Board, shall appoint a Secretary General for a term of two years, renewable for a further period not exceeding four years each, if found suitable, and subject to the general direction and supervision of the General Assembly and the Executive Board.
The Secretary General is responsible for the daily work of FAIR, and shall appoint the necessary staff, subject to budget establishment; and the staff conditions of service as approved by the Executive Board.
Current Secretary General 1st January 2022
Mo'men Mukhtar, the 7th Secretary General at FAIR, is a seasoned insurance professional with 35 years of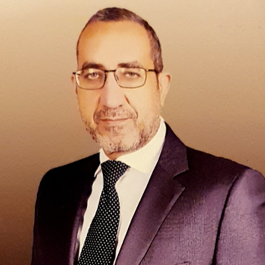 practical experience in insurance and reinsurance holding different positions in Egypt and Saudi Arabia. 
In 1986, Mr. Mukhtar set first foot in the insurance industry when he joined Misr Insurance Company, Egypt spending three years in the Aviation department, before he moved to Mohandes Insurance Company, Egypt for a short period. Later in 1989, he was offered a job at the largest composite insurance company in Saudi Arabia, Tawuniya Insurance Company (formerly known as NCCI) and in 1998 was entrusted the position of Reinsurance Manager. 
In January 2011 Mo'men was promoted to the position of General Manager Property & Casualty 'P&C' (one of the three Strategic Business Units within Tawuniya), taking charge of the overall operations of P&C including underwriting, claims, reinsurance and risk management. In 2013 Momen was entrusted to create an internal Actuarial Function unit within Tawuniya and to take charge of this new unit in addition to his responsibility over the company-wide reinsurance operations. In May 2015 Mr. Mukhtar made a shift from direct insurance to reinsurance when he joined Saudi Reinsurance Company, Saudi Arabia as Chief Underwriting Officer. He was responsible for a book of business written across 35+ countries in Africa and Asia for all lines of business (Life and Non-Life). In addition, he was responsible to oversee the Retrocession operations as well as the Actuarial Pricing Unit. In May 2019, Mr. Mukhtar relocated back home to become the Chairman & Managing Director of Misr Insurance Company, Egypt and successfully served his position until October 2020 when he decided to step down. In 2021 Mr. Mukhtar was appointed at Mohandes Insurance Company, Egypt as an independent member of the Board of Directors and is member of the Risk Committee and head the Audit Committee.
6th Secretary General 1st May 2015 – 6th September 2021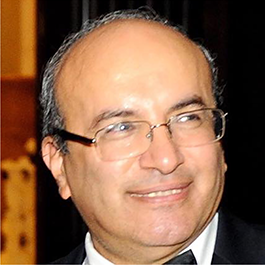 Dr. Mounir has over 40 years of experience in both the academic and the practical insurance fields. He has a PhD in Insurance & Risk Management from the Wharton School of the University of Pennsylvania. Dr. Mounir was the Chairman of the Egyptian Insurance Supervisory Authority, Deputy Chairman of the Egyptian Financial Supervisory Authority, the Vice Chairman of Misr Insurance Holding Company, Chairman of the Arab Forum of Insurance Regulatory Commissions, Deputy Chairman of the IAIS Market Conduct committee, IAIS Executive Committee member. He was also the Chairman of the Egyptian Insurance Institute and the Founder & Board Member of the Egyptian Society for Risk Management. He is also a Board Member of Africa Re and his affiliation with the International Association of Insurance Supervisors "IAIS" as member of the Executive Committee in addition to the other associations in the Afro-Asian region.
He was also responsible for coordinating efforts in the insurance industry on regional and international levels through several MOUs for exchanging of information, in order to foster and to increase the implementation of international supervisory principles and standards locally and regionally.
5th Secretary General 2010 – May 2015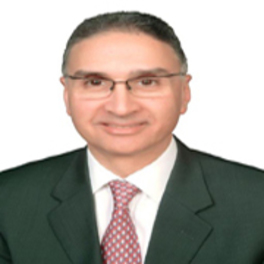 Mr. Hammam Mohamed Badr had more than 30 years of experience in insurance and reinsurance both in the domestic and international market (Egypt, London, New York, Bahrain). After starting with Egypt Re in Cairo 1976 Mr. Badr was responsible for its London Contact office for several years (1978 – 1985). He then moved to Arab Insurance Group (Arig) in Bahrain and Arig Insurance Company in London (1988 – 1992). After London, he joined Guy Carpenter in New York, U.S.A (1993 – 2001), the reinsurance arm of the Marsh Mc-Lennan Group (MMC). Mr. Badr returned to Egypt in the early 2001 to take the post of Chairman and Managing Director of the Egyptian Reinsurance Company (2001 – 2004). During his term with Egypt Re he successfully managed the re-engineering of the company to become a truly active and respected reinsurer in the region and building up a highly professional reinsurance underwriting team many of them are successful reinsurance underwrites / managers in many companies around both Middle East and London markets. Mr. Badr then became Chairman and Managing Director of Al-Chark Insurance Company (2004-2007) until it was merged into Misr Insurance.
During his long career in insurance and reinsurance, he extensively travelled to many countries all over the world, attended many conferences and delivered working papers on insurance and reinsurance in many conferences, workshops, and seminars
4th Secretary General 1990 - 2010
Mr. Ezzat Abdel-Bary was the Chairman & CEO of Al-Chark Insurance Company, Egypt for more than ten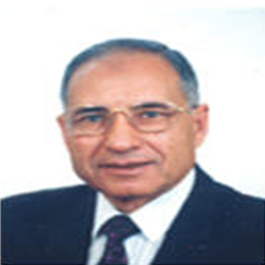 years, in addition to other responsibilities such as the Chairman of Africa Re, Deputy Chairman of Al Mohandes Ins. Co., Egypt, Lecturer in Cairo University for the post graduates. His association with FAIR started early in 1981 as a Member of FAIR Executive Board and in 1987 as President of FAIR. On handling the presidency to the new President in 1989, He was entrusted with a mission, under the title "Vice President & Caretaker of FAIR", to put the house in order and to revitalize FAIR. The mission was carried on successfully, thanks to the understanding and full support of all FAIR Board Members. In 1991, the title was changed to the Secretary General but the duties were carried on beside that of Al Chark Insurance Company until he resigned from the latter in 1993 after restructuring FAIR and putting it in a sound financial position. All over the years, the duties of FAIR Secretary General have been carried on as a missionary job, with full convection that FAIR is a great professional business organization dedicated to the cause of regional cooperation and the development of the Insurance Industry in the Afro-Asian Countries. Its identity should be strictly preserved but its tactics, modalities and priorities could be reviewed in light of the changes in the trading environment.
3rd Secretary General 1976 - 1990
Mr. Ahmed Mohamed EI Farnawani was born in Cairo in 1927. He received his Bachelors of Commerce degree at Cairo University in 1951 and began his career in insurance at Misr Insurance Co. In 1952 he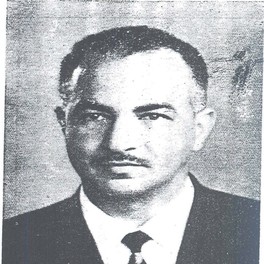 attended the Chartered Insurance Institute in London and joined the London School of Economics in Business Administration, as a Postgraduate student. Mr. El Farnawani returned to Egypt in 1956 taking a position at Misr Insurance Co. In 1958, he was chosen by the Egyptian Insurance Companies to act as their representative in the Five Year Plan Organisation. He worked with Nasr Automotive Co. (1961), the Commercial Insurance Co. and Gomhouria Insurance Co. (1961-62), Cairo Metalergie Products Co. as General Manager (1962-64), Nile Insurance Co. (1964-65) & AI Chark Insurance Co. (1965-71), From 1972. Mr. El Farnawani has been General Manager and member of the Board of AI Chark Insurance Co. He has been Secretary General of F.A.I.R. since 1976 to February 1990.
2nd Secretary General 1970 - 1976
Mr. Ahmed Mohamed Danish was born in 1912 and studied at Cairo University and the Institute of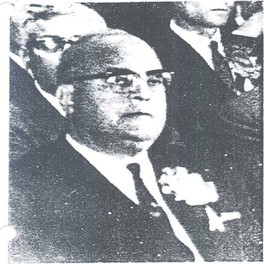 Actuaries, London. He holds a B.Sc. (Hans) and was Associate of the Institute of Actuaries (AIA). Mr. Danish worked for La Genevoise and from 1957-1960, as General Manager and Actuary of the National Insurance Company of Egypt, Cairo, from 1960-1965, as President of the Al Mottahida Insurance Company, and from 1965-1970 as Vice-President of the Egyptian Insurance Organisation. He was a member of many bodies connected with insurance, namely as Vice-President of A.I.D.A. Cairo International Actuarial Congress, President of the Insurance Institute, Cairo, Member of the Board of the Faculty of Science Ain-Shams University, Cairo and visiting professor of the Faculty of Commerce, Cairo University.
1st Secretary General 1964 - 1970
Dr. Mohammed Ali Rifaat passed his BSc in Economics from Cairo and then did his PhD in Economics in London. He was lecturer and examiner in Economics at the Universities of Cairo, Alexandria and Ein Shams. Then Dr. Rifaat joined Al Azhar University as a professor of Economics. He worked as an Assistant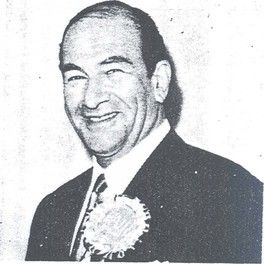 Financial Secretary Director of Receipts and Controller of Imports at the Egyptian Ministry of Finance. He worked as Chairman and Managing Director, Commercial and Engineering Company of the Middle East; Managing Director, Coutarelli Cigarette Company; Chairman Board of the Industrial Chamber of Cigarettes and Tobacco; and Executive Director and Member of the Board of the Federation of Egyptian Industries. Mr. Rifaat was also a member of the Governing Body of the International Labour Organisation, Union of International Associations and the Conference of International Non-Governmental Organisations. He was a vice-president, International Society for Business Education, and Secretary General, Afro-Asian Organisation for Economic Cooperation (AFRASEC). Mr. Rifaat was Secretary General of FAIR from 1964 to 1970.